The perfect starting point
With Ølsjølitoppen as a starting point, there are opportunities for activities and experiences.
It is a wonderful feeling to know that there are opportunities right outside the cabin door all year round, and that there are short distances to famous walks and sights in beautiful Valdres . Be inspired by some of the opportunities you have with a cabin on Ølsjølitoppen .
Cross-country skiing and alpine skiing
Valdres is known for its great ski slopes and Ølsjølitoppen is a magnificent example of this.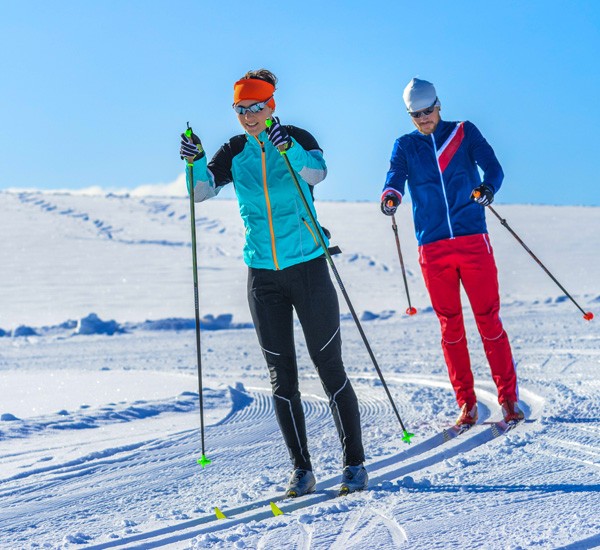 Lenningen trail team prepares miles of ski slopes through the mountain terrain around Lenningen and Ølsjølitoppen . Here it is ski-in, ski-out that applies.
Ølsjølitoppen is a snowy area, so the ski season starts early and lasts well into spring.
The ski slopes connect on larger trail networks that allow you to embark on long trips for those who want it.
You also have the opportunity to make use of Spåtind Ski Centre or Valdres Alpine center if it should tempt with a trip on the slopes.
The mountain tops are also suitable for summits for those who like to reach the top without a ski lift.
East of Ølsjølitoppen you will find Spåtind, the highest peak in Etnedal at 1414 m above sea level. This top you can climb with the cottage as a starting point.
There are many nice hiking opportunities in the easy-to-reach mountain terrain around Ølsjølitoppen suitable for young and old.
Langsua National Park is a nice place for walks in protected nature with a lot of animal and bird life.
Should you wish to embark on longer trips it is a short drive to peaks such as Mugnetind, Besseggen and Bitihorn.
Valdres is an eldorado for cyclists.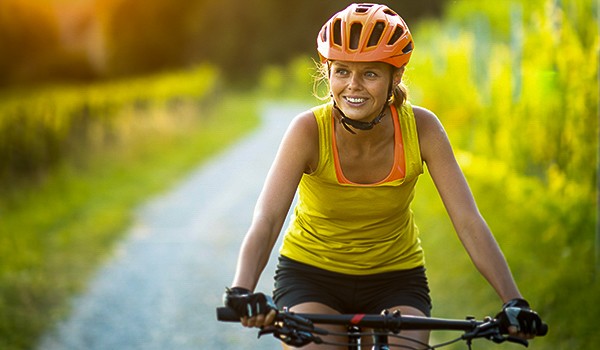 Ølsjølitoppen and Lenningen has the trails and surroundings you need for a varied and memorable bike ride. You have the opportunity to combine your bike ride with a summit, or visit Lenningen fjellstue for a serving of coffee and waffles before the trip goes ahead.
Like the ski tracks, it is adapted for short or long trips that can suit everyone. Try, for example, Nord-Etnedal around, or the famous Mjølkevegen which are popular cycling routes.
It is well adapted for fishing in the lakes and rivers in the area.
With deep lakes, calm mountain lakes and flowing streams, the possibilities are many. Fish are put out in beer lake, Rotvollfjorden and Nordre Svarttjern, among others. Sebu-Røssjøen is also known for being a good fishing lake both summer and winter with gapahuk and bonfire site on the east side of the water.
Langsua National Park and Røssjøen Nature Reserve have many miles of rivers, waterways and water with natural fish population combined with fish being put out.
When you feel a nudge, there is the best chance that it is a mountain trout or char that has bitten on the hook.
Rakfisk festival is real folk festival in Valdres that attracts visitors from all over the country.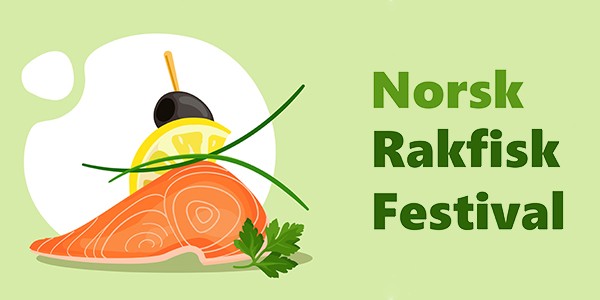 The festival is held on the first weekend of November and is intended to promote Norwegian food culture with a priority focus on traditional rakfisk from Valdres . Here you will find tastings, over 100 food and crafts stalls, as well as dance and concerts every evening.
With Ølsjølitoppen as a starting point, you can gather friends and family and make the Rakfisk Festival an annual tradition.
Valdres In addition to the many activities, the many activities have traditional farms with animals on pastures, cabins and farms.
It provides the opportunity to taste locally produced food and experience farming up close. From Ølsjølitoppen For example, it is a short distance to Gamlestølen and Lenningen fjellstue.
I Valdres you will also find 6 of Norway's 28 remaining stave churches, making the valley of the region with the greatest concentration of stave churches in Norway.
You can experience the cultural heritage at Valdres folk museum, attend FRIKAR's spectacular show in Åbergjuvet or join one of the many cultural festivals in the area.
Etna, the river that flows through Etnedal is considered one of the best paddle rivers in the country and attracts kayakers from both home and abroad. If you want to try rafting, you can do it in Begna or Sjoa at a level adapted to all ages.
At Lenningen it is planned to set up a dog sledding trail, and while it is established you can try Beito Huskeytours which offers dog sledding both summer and winter.
Another exciting offer is the airy experience up via the ferrata trail at Synshorn. Here you climb a 90 degree rock face under safe circumstances. It does not require experience from climbing, but provides a suck in the stomach and a view you will never forget.
Otherwise, there are many adventure providers who can take you on snowshoeing, mountain biking, climbing courses or canyoning to name a few.
Should we have written down all the opportunities you have with Ølsjølitoppen as a starting point we had never finished, but we feel it is worth mentioning a few more things.
If you're tempted with some golf, we've got a little golf. Valdres Golf idyllically located by the Aurdalsfjord. The well-maintained course has nine holes with 18 holes and a clubhouse with cafè and proshop.

It is also worth mentioning that there are liquor stores and shopping opportunities in, among others, Bagn, Leira, Fagernes and convenience stores in Bruflat. In other words, you can safely stay at the cottage for extended periods.