The dream cabin
Realize it on Ølsjølitoppen
New property
Cabin properties situated at 1000 asml in Valdres
Guarantee of snow
Convenient ski trails connecting in all directions
Hiking opportunities
Well-organized hiking trails in light mountain terrain for people of all age
Welcome to Ølsjølitoppen !
The cabin field on Ølsjølitoppen is a brand new gem in Valdres .
The cabin field on Ølsjølitoppen is a brand new gem in Valdres .
The properties are located in scenic surroundings of 1000 meters above sea level and offer great experiences all year round. The area has a snow guarantee throughout the winter, and protected nature ensures that the beautiful scenery and natural surroundings will remain untouched.
Enjoy the spectacular views of the nearby mountain terrain and the  popular Jotunheimen. East from the cabinarea lies Spåtind at 1414 metres above sea level, and the closest neighbor is Langsua National Park with a rich and natural diversity. Ølsjølia is ideal for both those who want to take advantage of the nearby activities all year round and those who seek peace and quiet in soothing surroundings.
With a cottage on Ølsjølitoppen you get a perfect starting point for rich activities and experiences in beautiful and varied Valdres .
There are few places in Norway that offer so many opportunities for all seasons with lush valleys, high mountain peaks and rich culture. Ølsjølia offers something for everyone in the immediate vicinity, with short distance to famous sights and trips in Valdres.
Miles of ski trails and bike trails, opportunities for short and long hikes and good fishing opportunities in all waters can be found as soon as you open the cabin door. You can visit cabins, farms and harnesses, take a trip in valdres alpine centre, dog teams, try via ferrata or attend the rakfisk festival in Fagernes. The possibilities are many with Ølsjølitoppen as a starting point.
Obtain a property
Now you can secure your share of Ølsjølitoppen !
The cabins
Once you have secured a plot of land it remains to choose a cabin that suits your needs. We work with skilled cottage suppliers who can deliver turnkey cabins to the Ølsjølitoppen . You are of course free to explore the different types of cabins from the suppliers or draw and build the cabin yourself.
Here you can see a selection of the cabins from our suppliers for inspiration.
Rondane 86
Tinde Hytter
Rondane 86 is a finished cabin for sale at Ølsjølitoppen .
Beitostølen - Wikipedia
Buen Gruppen
One of the best-selling models that has unique social zones for family and friends.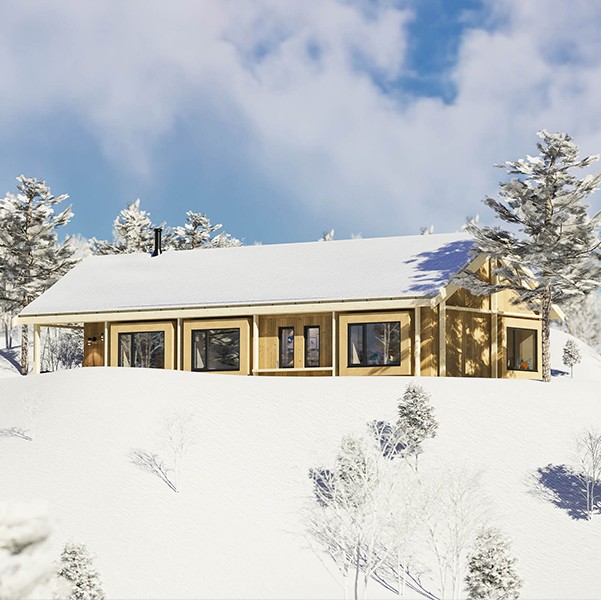 Heimhytta - Wikipedia
Heim Cabins
Modern cottage with respect for tradition, created to adapt to your desires and needs.
Røsslyng with sleeping loft
Lung Cabins
Specially designed Røsslyng with sleeping loft and gapahuk.
Danebu 90
Tinde Hytter
3 large bedrooms. Living/dining room with great views, kitchen, wind trap and bathroom w/sauna.
Høgtind - Wikipedia
Buen Gruppen
The cabin model that surpasses most things.
Forest violet
Lung Cabins
Cozy and spacious family cabin with smart sleeping alcove in the living room. Wood and ski storage under the roof outside.
Nordseter w/loft
Tinde Hytter
The view is captured from several sides – a rich and stylish cabin.
Storodde - Wikipedia
Buen Gruppen
For many customers, the actual oppstugu models are a dream.
Røsslyng with a living room
Lung Cabins
A modern holiday home with all amenities.
Latest news from Ølsjølitoppen
Secure one of our five ready-to-build cottage plots of over 1000 masl in Valdres with turnkey cottage. Be out early and reserve your dream plot!
read more
With cottage on Ølsjølitoppen you witness fram reinlag's winter herd pass the cabin field every winter. A reindeer tradition in Valdres .
read more